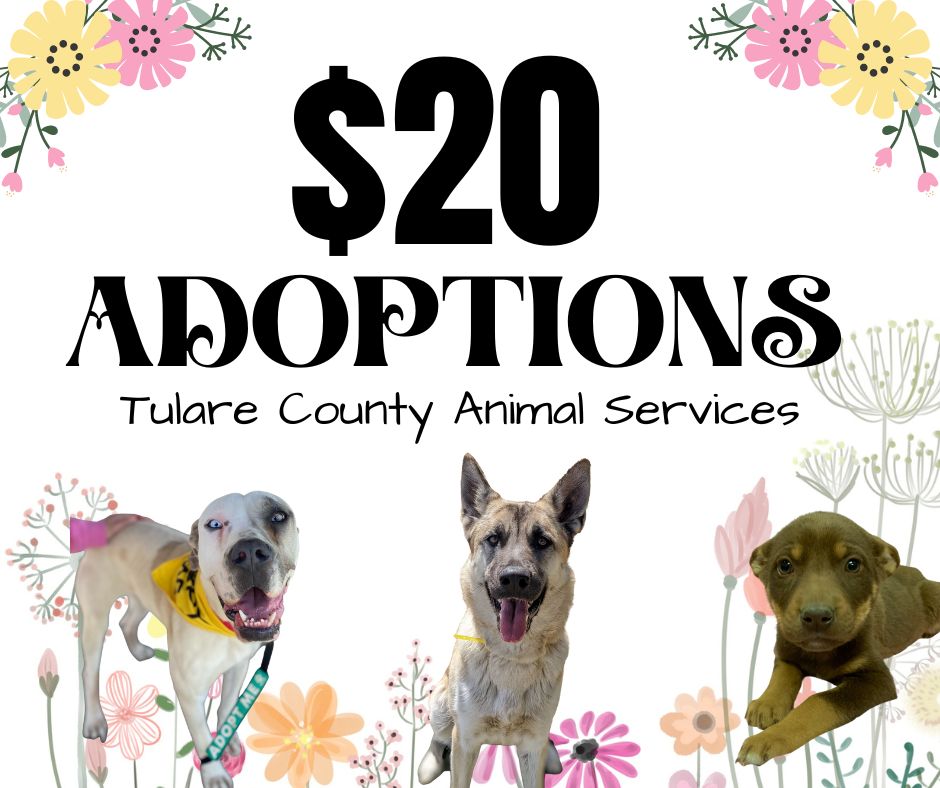 Tulare County Animal Services is BUSTING AT THE SEAMS with dogs and puppies! Our kennels are all full, with pop-up crates set up in hallways, and we are at a loss for how to make room for the many animals coming through the door each day.
For a limited time through December 23rd (or until funding runs out), ALL dogs and puppies are available for adoption for only $20! This fee includes microchip, spay/neuter, and vaccines. We also provide appointments for follow up parvo/distemper vaccines for puppies adopted from us for $10 each. An $8 dog licensing fee applies to all residents who live in the unincorporated areas of Tulare County.
We are open for adoptions Monday - Saturday from 10 am - 4pm. Appointments are encouraged but are not required. If you have any questions please call us at (559) 636-4050 x 0.