HAPPY REUNIONS
Tulare County Animal Services Reunites Long-Lost Pet with Owner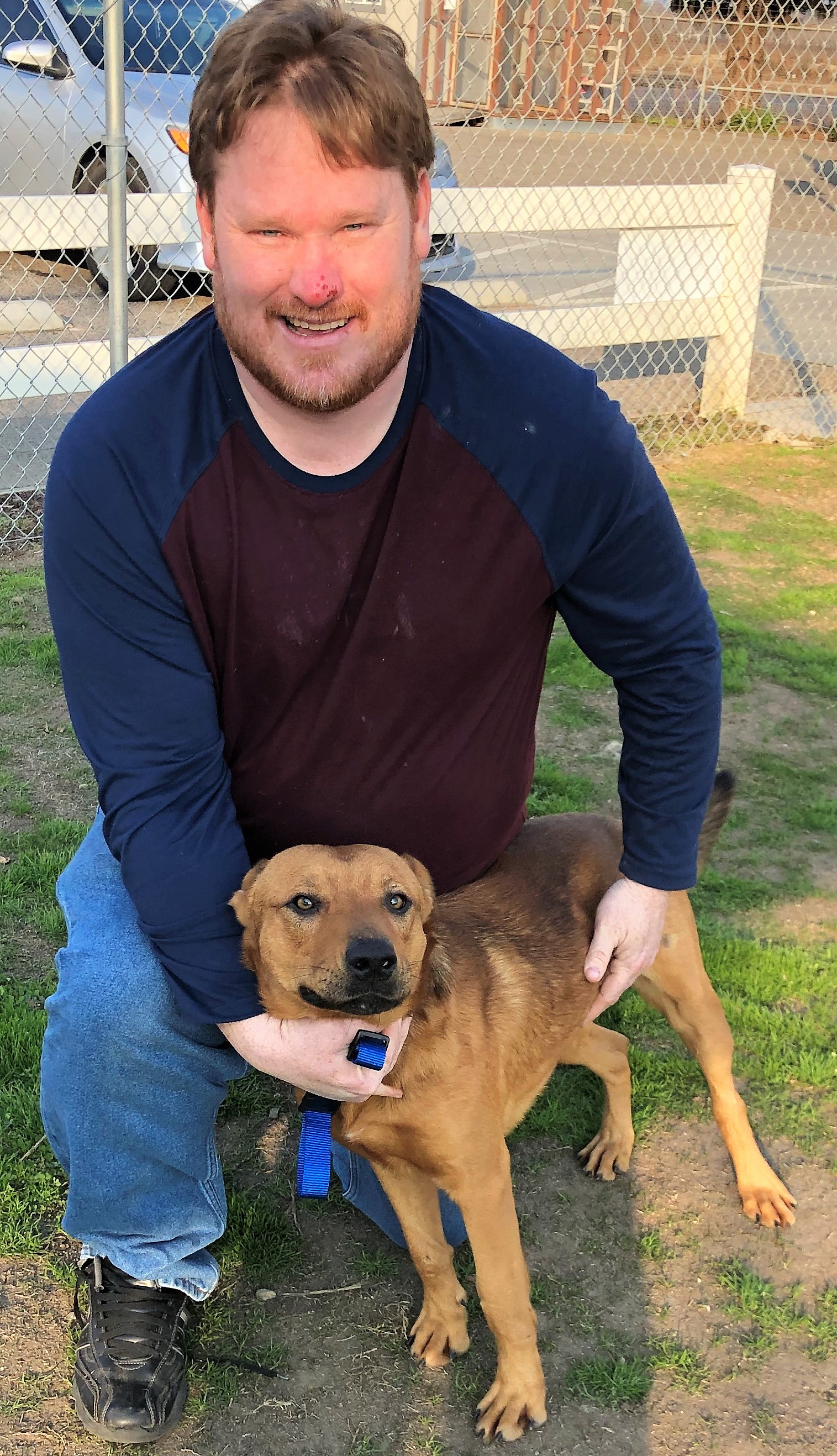 Shane Anderson and Matrix
Shane Anderson is a veteran and truck driver from Crowley, Texas, just outside of Fort Worth. He and his faithful dog Matrix, a young red-colored Labrador Retriever mix, were road warriors. Their bond was so strong Shane considered Matrix an emotional support animal.
That is until about seven months ago. Shane was driving through the California desert when Matrix ran off during one of their stops. He searched high and low for Matrix for weeks and weeks, until he finally gave up on finding his friend.
Jump forward to a month ago, when a Tulare County Animal Control Officer picked up a stray dog in Earlimart. Upon arriving back at the shelter, the dog was scanned for a microchip, which is standard procedure. The scan found a microchip, and it traced back to Shane Anderson!
Animal Services technicians contacted him and he was understandably shocked by the news. But now the challenge was how to get him back home. Shipping him was not an option, and trying to get Anderson's family in Riverside to come and reclaim Matrix proved problematic. Shane finally decided to make the long trip from Texas—more than 1500 miles—to get his long lost friend back.
The reunion was heartwarming, as you would expect. Both Shane and Matrix were overjoyed when they were finally reunited. After some hugs and kisses and wags, the two road warriors set off again for their long journey home.
How Matrix ended up all the way in Tulare County is anyone's guess. But because of a microchip, the work of Tulare County Animal Services, and the commitment of a man to his dog, this story has a happy ending.
Unfortunately, the majority of dogs—and cats—entering Tulare County Animal Services' shelter do not have a microchip, which could easily reunite them with their owners. Please consider a microchip for your pets—it's their ticket home. Microchipping is one of the many services provided by Tulare County Animal Services.
Tulare Co. Animal Services Reunites Long Lost Pet With Family: A Lovey Story
Six year old "Lovey," a brindle and white female English Bulldog, is the beloved dog of Michelle McGuyer from Visalia. Although McGuyer sometimes referred to as her "Bully Brat" for her strong personality, "Lovey" remained sweet and an important part of her and her family's life.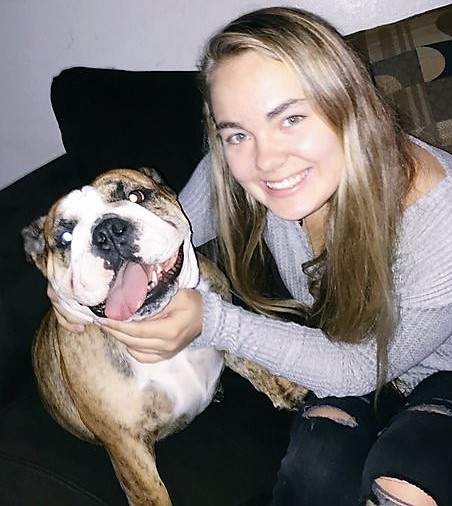 Lovey before she went missing
However, three years ago Lovey went missing, breaking the hearts of the entire McGuyer family. Frantic, she checked all the shelters for her, posted flyers, and called the microchip company to see if she had been found. They came up empty. Around the same time that Lovey went missing, McGuyer heard that bulldogs were being stolen and bred, and that fear would creep into her thoughts. They kept checking and called the microchip company every few months, wishing that Lovey would be found. The family eventually moved, but they never gave up hope.
Fast forward to 2019. A scared and underweight stray bulldog was brought into the Tulare County Animal Services shelter. Like every stray entering the shelter, the dog was scanned for a microchip. She had one, and it turned out she was registered to Michelle McGuyer and named Lovey! Shelter staff immediately contacted McGuyar to share the good news. She was overwhelmed and overjoyed, and went to the shelter to reclaim her beloved pet. When Lovey was brought out, it took her a few seconds, but then, like the flick of a switch, there was that instant recognition; she transitioned from a sad little dog to an excited, boisterous, yelping girl. It was a heartfelt reunion.
McGuyer thanked everyone at Tulare County Animal Services for their part in reuniting her with her long-lost Lovey. Back at home, the kids, grandkids, and Lovey's dog friend were delighted to see her. These days, Lovey sticks close to Michelle, following her everywhere, to make sure they're never separated again. Today, McGuyer has sound advice for everyone—microchip your pets. It's their ticket home!!!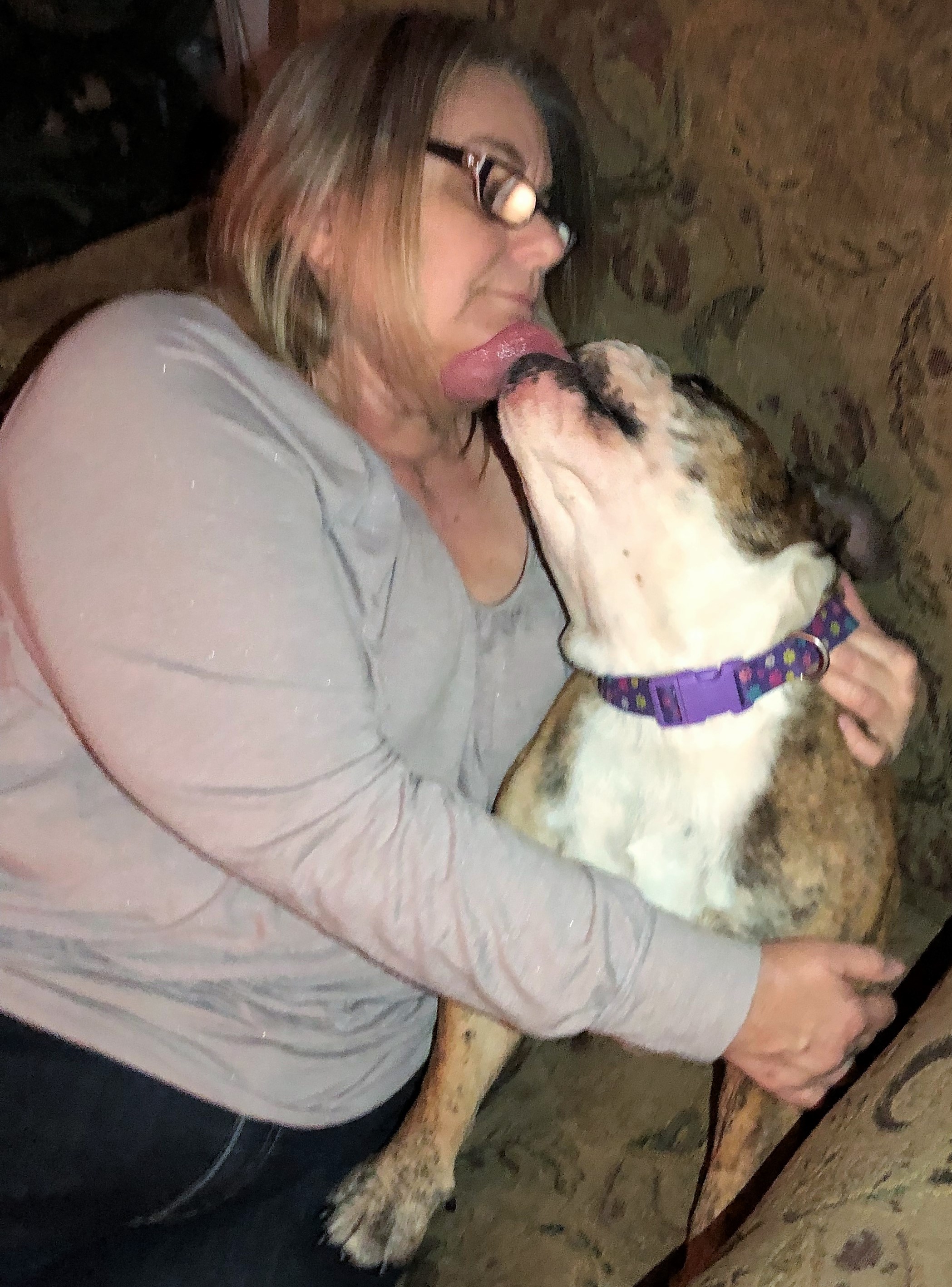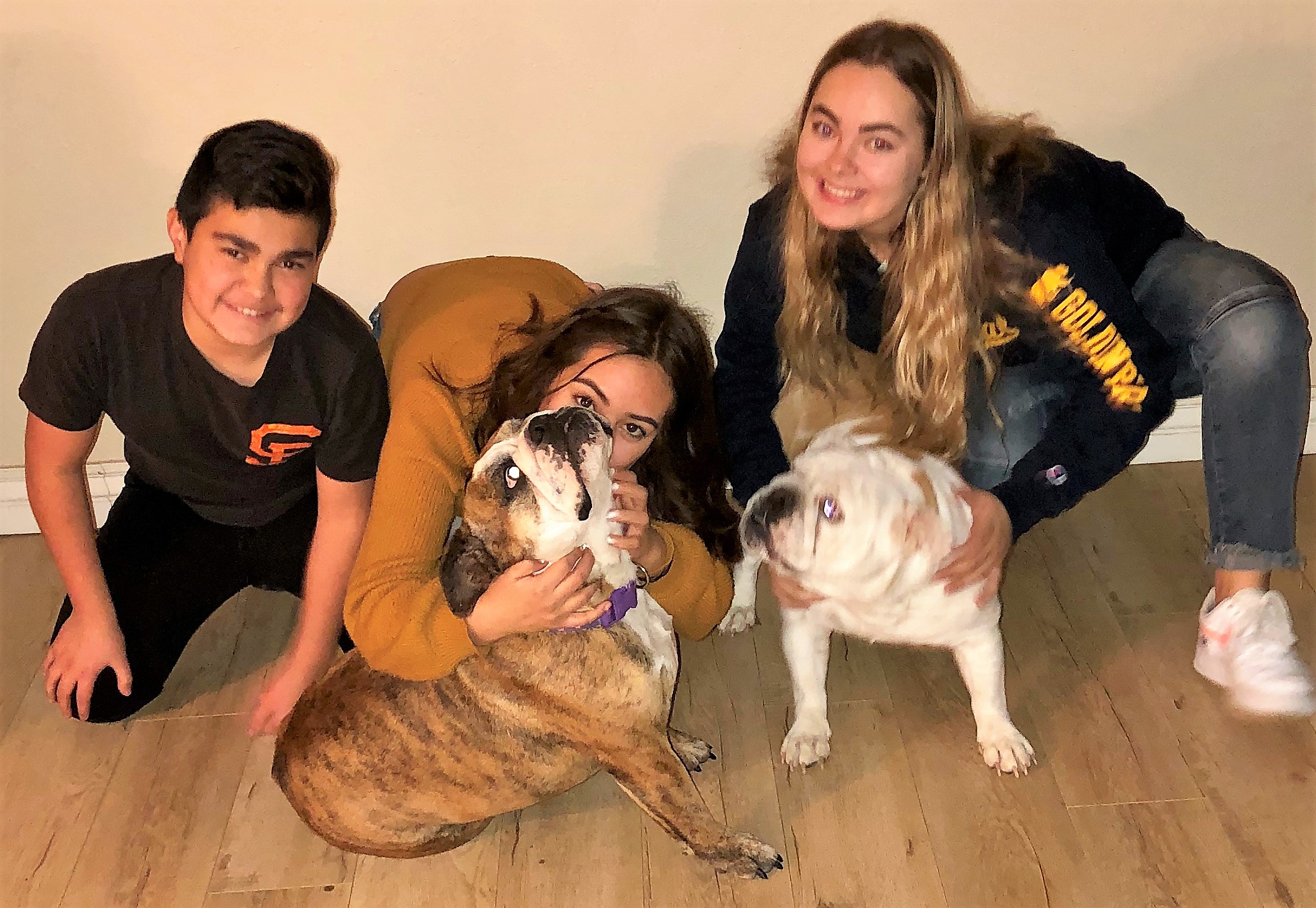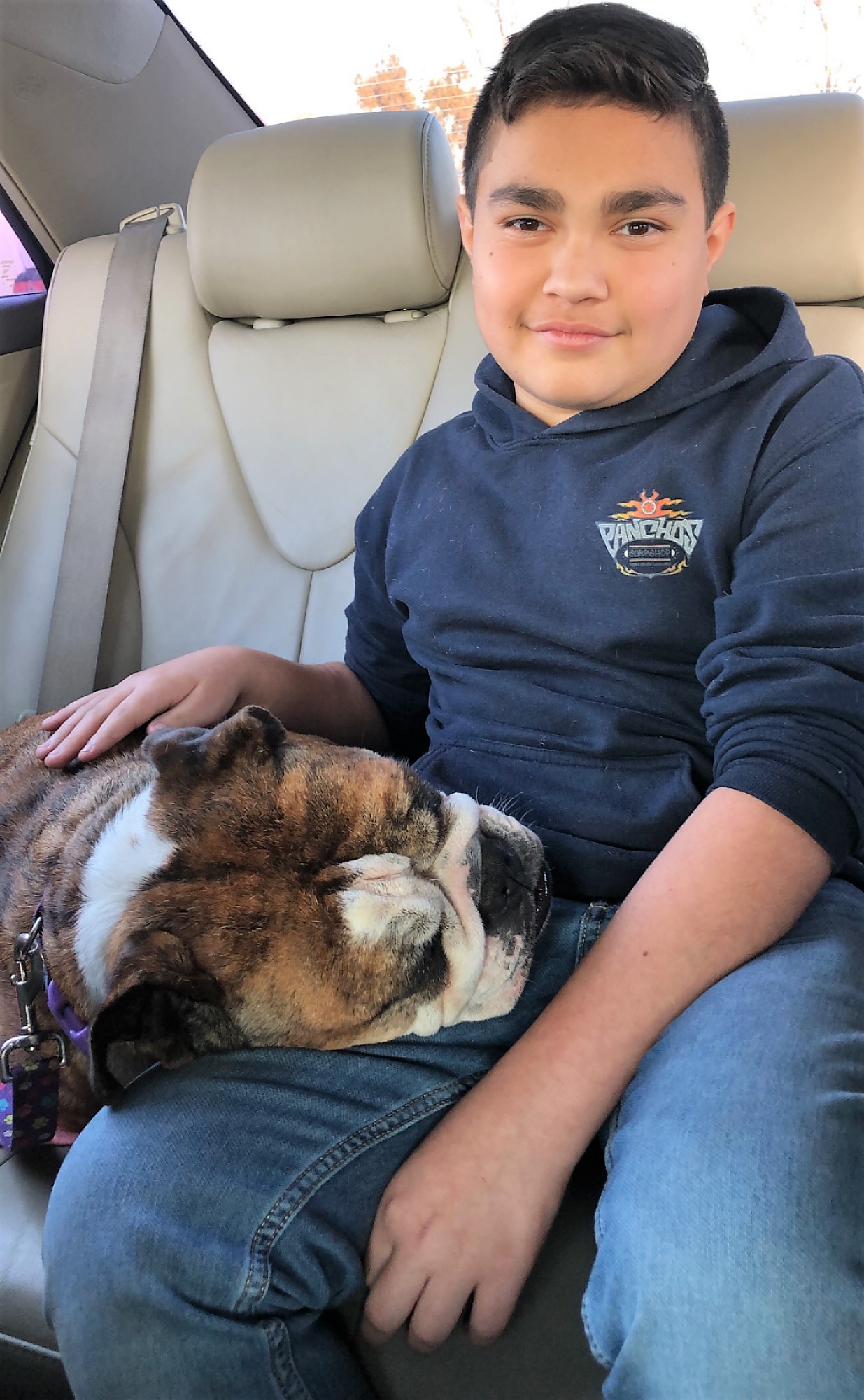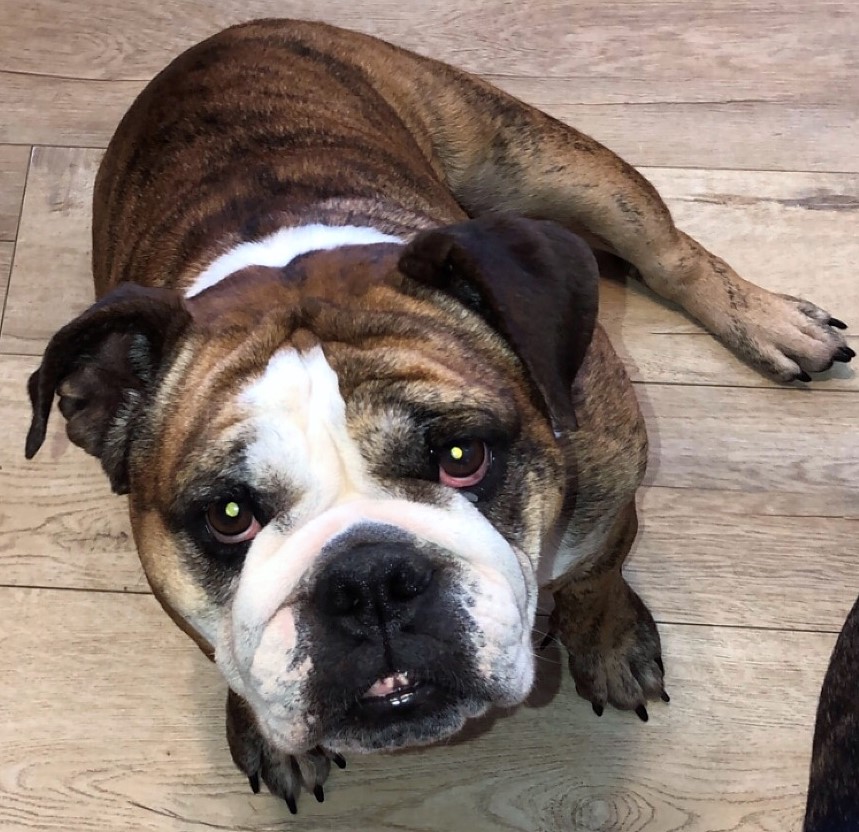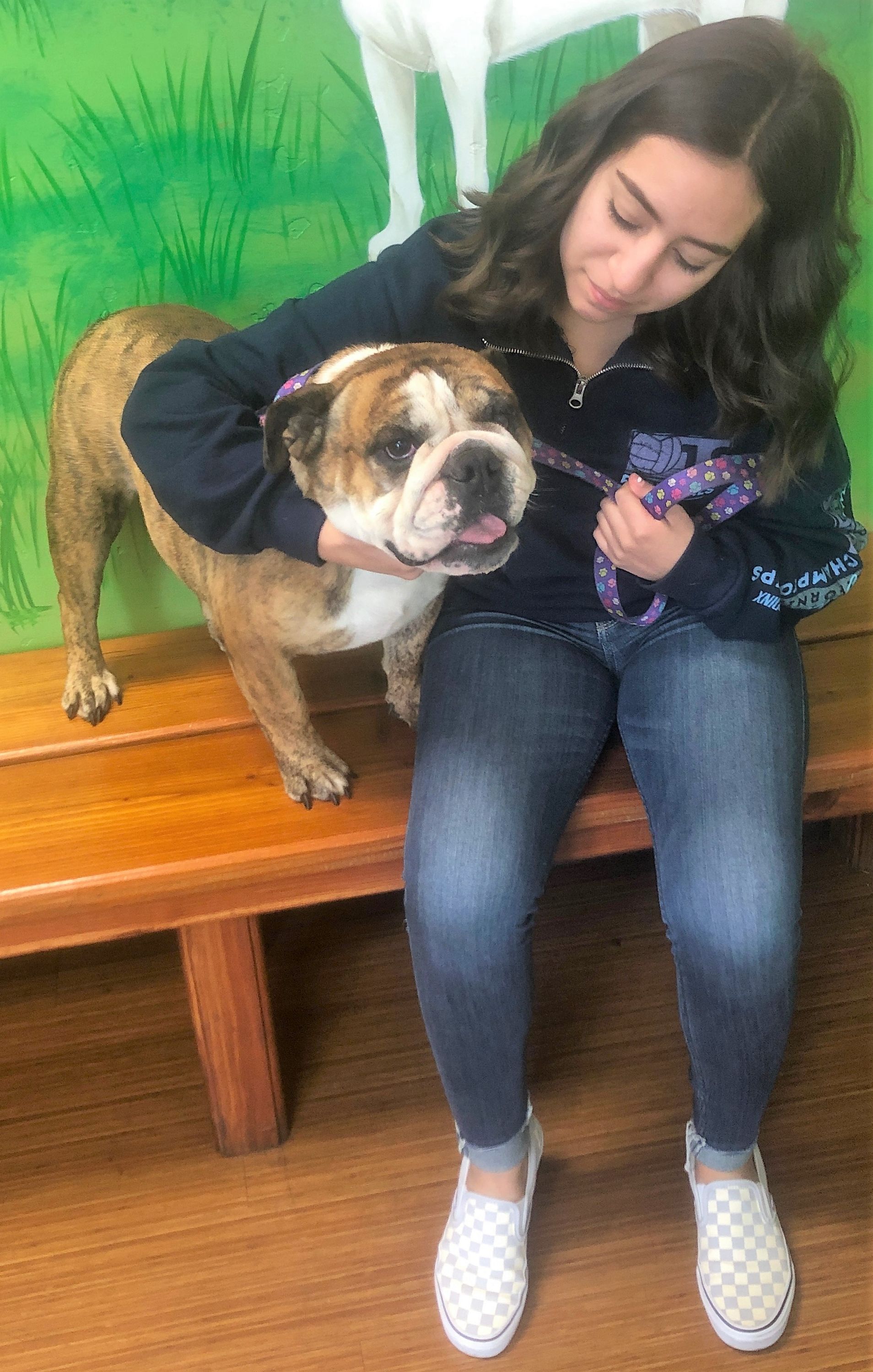 Lovey back home with her family
Lost & Found Reunions