Through Amazon Smile, Friends of Tulare County receives a portion of each purchase. Tulare County Animal Services has identified items utilized within the Shelter on a daily basis to provide a higher level of care to the animals under our care and custody.
Please click here for Tulare County Animal Services "Wish List" on Amazon Smile
Donations are always welcome and greatly appreciated! Our "wish list" items are: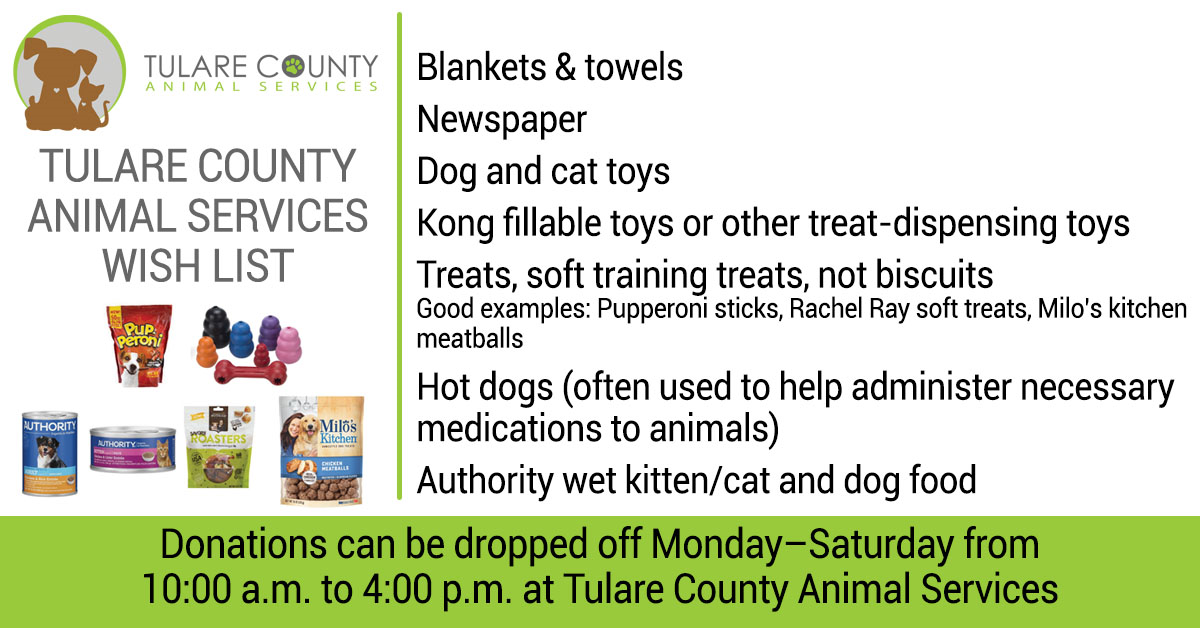 Click here to print a pdf version of the Wish List.